Our Philosophy
Promoting loving family over institutional care
We believe that a loving family environment is always the best option for children and that institutional care should only be used as a very last resort
Best interests of the child
We strive to work in the best interest of the child at all times
We aim to fully understand local needs before building appropriate solutions
We rely on our supporters' generosity to raise the funds needed to meet the needs of local children. With funding often tight, we keep overheads to a minimum and make tough decisions to maximise the benefit for children from the resources we have.
We have no religious or political association and work equally with people of all ethnicities
Independence and non-discrimination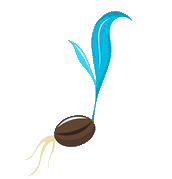 We view children holistically and try to provide comprehensive solutions for their interlinked needs
We work closely with government services and families to build capacities. We aim towards a future when they are able to meet children's needs themselves, without our support
Children in a positive light
We aim to always present children in a positive light, using pictures of smiling, happy children rather than sharing images of their suffering. We do this because we respect the children we work with and value their dignity.